Pete D is one of the best DJs on the internet today. He knows what a great song is. It shows in the selection of songs he plays. His music collection is the best anyone could want.

Pete grew up in Mt.Vernon,NY, about 10 miles north of NYC. As a teenager, Pete would listen to great DJs like Jocko,Murray the K, B.Mitchell Reed, Scott Muni, Dan Ingram, and Cousin Brucie. In recent years on CBS-FM, Pete would love to listen to Don K Reed, Bobby Jay, Bob Shannon, and Norm N Nite.

Pete started internet DJing as a hobby doing podcasts. Now he hosts and produces two great shows, Pete D's Attic of Hits and Soulful Sounds & Streetcorner Symphonies. They are heard on numerous internet stations in the USA and abroad in the UK and Hungary.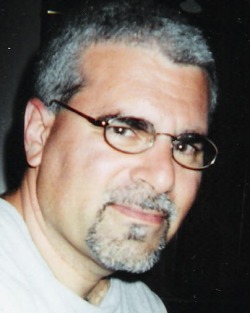 PETE D
Host of
Pete D's Attic of Hits
Soulful Sounds & Streetcorner Symphonies
NOW "LIVE" SHOWS EVERY WEDNESDAY NIGHT with DJ PETE D 7:30-10:00 pm EST
SEND YOUR REQUESTS TO ATTICOFHITS@YAHOO.COM. ANYTHING FROM THE 50s-80s!!
IF WE HAVE IT WE'LL GET IT ON FOR YOU!! ANY GENRE(pop, rock, soul, doowop, etc.)